3 Years Aged Bitter Melon Tieguanyin oolong slim tea
1.Aged Iron Goddess of Mercy in the bitter gourd
2.Good for stomach Tea
Brief Introduction of Bitter Melon Tieguanyin oolong tea
Iron Goddess of Mercy bitter melon tea, Iron Guanyin bitter tea, Tie Guan Yin, aged bitter gourd tea
with the unique taste of the Iron Goddess of Mercy, more fire under the effect of the stomach.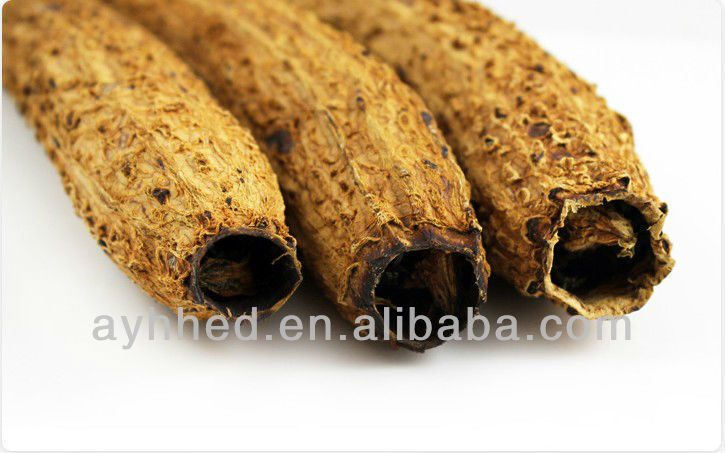 Tie Guan Yin the bitter gourd Tea - the so-called bitter gourd Tie Guan Yin tea is aged Iron Goddess of Mercy in the bitter gourd, processing and production through the
baking process, not only has the Iron Goddess of Mercy mellow, but also has the bitter gourd health
benefit,It is able to Bright eye, Lovwer hypoglycemic, eliminating expectorant throat. Dispelling fire,
lose weight and very good for stomach. etc.
Health Benefit Of Bitter Melon:
Bitter melon has been proposed as an antiviral and antineoplastic agent. Folkloric uses have included
a myriad of other indications, including psoriasis, infertility, gastrointestinal cramps, infections, and
cancer and as an abortifacient.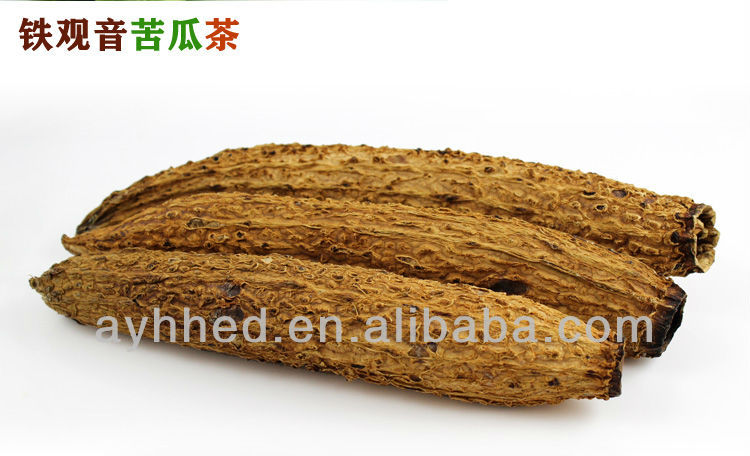 In China, bitter melons have been used in Traditional Chinese Medicine for a long time. Like most
bitter-tasting foods, it stimulates digestion. Bitter melon can clear stomach heat and boost eyesight. Perhaps the best substantiated use today is that of bitter melon for people with diabetes mellitus.
Other properties and actions documented by traditional use are antifungal, antiparasitic, antivenin,
bitter, cardiotonic (tones, balances, strengthens the heart) , digestive stimulant, emetic (causes
vomiting) , menstrual stimulator, purgative (strong laxative) , vermifuge (expels worms)
10 Health Benefit of Iron Goddess of Mercy
1. resisting senility
2. restraining atherosclerosis
3. losing weight and building bodies
4. keeping from bacteria and relieving diarrhea
5. refreshing oneself and good for thinking
6. protecting against cancer
7. preventing and curing diabetes
8. preventing decayed tooth
9. clearing away heat and purging pathogenic fire
10. sobering up oneself and resisting cigarette temptation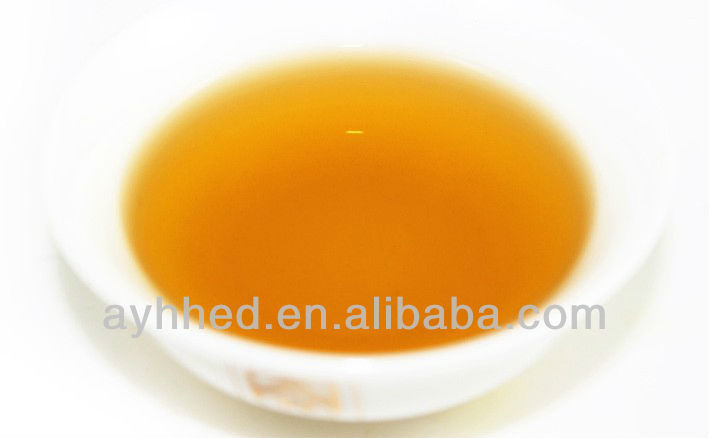 Thanks for your kind trust on us.Any inquiry or question, feel free to contact us on line or leave a message,we will reply you within 3 hours.Hope to be your long term partner!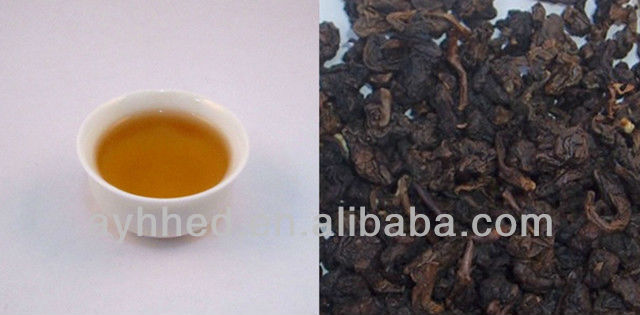 Changsha Ayhhed Biotechnology Co., Ltd is always here for you!