Organic and EU standard anti-aging slimming tea Fujian diet oolong tea Anxi Tiekuanyin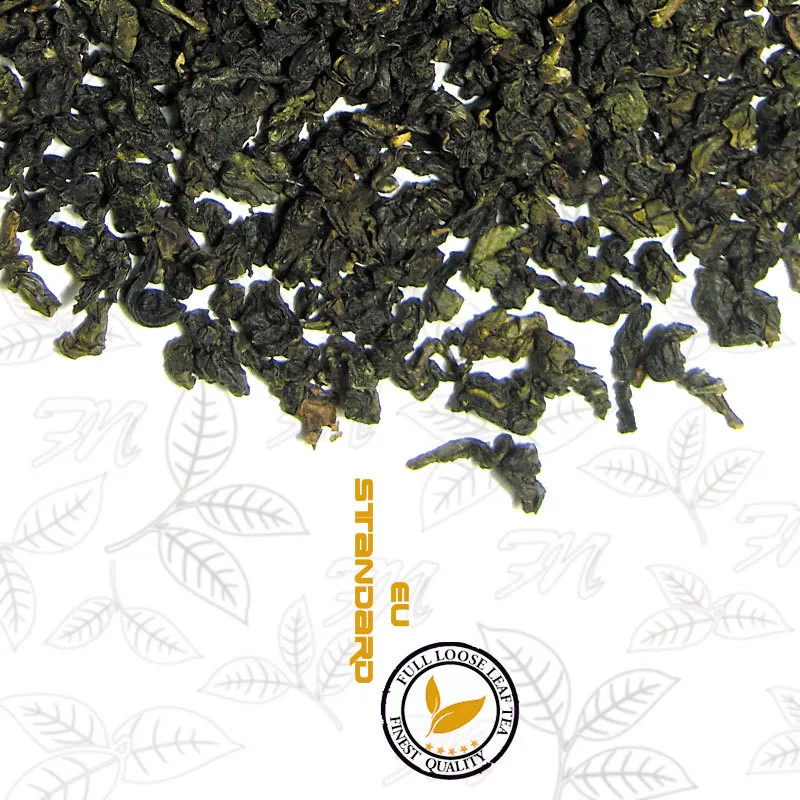 Monkey picked TieGuanYin Oolong tea, which is welcomed in Overseas market, also named Tie Guan Yin tea or TiKuanYin Oolong
Oolong tea Description
Oolong is one of Chinese exclusive tea types
Origin: Anxi,Fujian.The initial origin of TieGuanYin itself.
Standard: Strictly tested by Eurofins for pesticide residues, our Monkey pciked Oolong tea,Tie Guan Yin tea always match EU specification.
Tasting Notes: It offers high fragrance,smooth and mellow taste with lingering aroma
Tie Guan Yin tea is a type of semi-fermented Oolong tea from Anxi, Fujian. Its also named monkey picked Oolong or Ti Kuan Yin Oolong tea in Hongkong.
TieGuanYin Oolong tea integrates the aroma of green tea and the strong taste of black tea.The leaves are narrower than other cultivars and tightly wrapped into a green bead with a tail.The golden yellow green liquor offers high and refreshing fragrance, smooth and mellow taste with a lingering aroma.
Packaging&Shipping
Customized packing solution is welcomed for OEM business
Regularly we pack the monkey picked TiGuanYin Oolong tea as follows:
Pack in bulk,20kgs/ctnOEM business is welcomed. We can also make the adjustment of our flowering teas for OEMS orders.
How FML Service You
Over 10 years experienced team serve for you
As an over 10years experienced tea OEM manufacturer and exporter, we could help you with your Monkey picked Oolong tea business by following
Help you with your Oolong tea packaging design:Pre-ready Packing solutions for your reference.With pre-ready packing solutions, you could begin your new tea project quickly and smoothly.Professional designer to work with your design.Help you arrange the easy and economic shipmentFree you from troubles of customs clearance.We are familiar with documents required for customs clearances in EU countries and USA.If youd like, we could offer door-to-door service to you.Consolidated shipment for full containers.Dropping shipping service Help you develop new Oolong tea blend products:New tea blends with Oolong teas developed yearly allowing you add new tea products to your catalogue each year.Help you develop your exclusive Oolong tea blends if you provide us your exclusive recipes.Your recipes will never to be used be exposed to third parties.Help your sourcing help in China.We could help you source other products in China to help you develop your business quickly.