Top grade Tai Wan Jin Xuan Milk Oolong Tea
1.Milk,sweet,fruit and fragrant taste oolong
2.Reduce Weight;Improve immune system
What is Milk Oolong Tea:
Milk Oolong, sometimes called silk oolong, like all Oolongs, is considered a semi-fermented tea meaning it is somewhere between a black and green tea.
Taiwan milk oolong tea is the tea made from Jin Xuan tea, which has been scented with milk flavor,
so it has milk, sweet, fruit and fragrant taste. It is also named as Nai Xian Jin Xuan tea. Milk oolong
tea is a very popular tea in the world, especially in Europe, US and Australia. The color of tea broth
is golden yellow.
Production Process Of Milk Oolong Tea:
Over the years, production methods have remained unchanged for the most part although some
aspects like withering temperatures have been automated and regulated.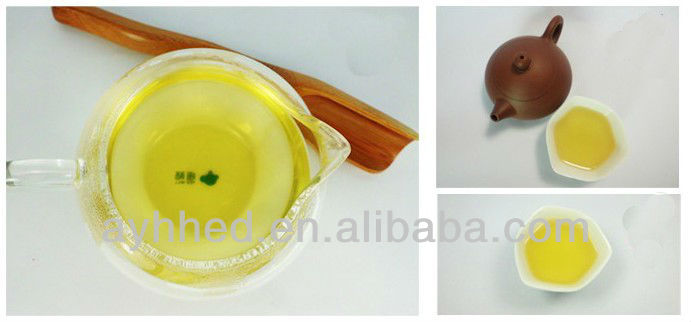 First, the leaf is plucked from gardens situated between 1000-1200 meters, and is produced between March and December.
Next, the plucked leaf is withered in air conditioned rooms until it is has reached the desired level of
fermentation. The fermented tea is rocked, or sifted to sort the prime leaf required, and steamed over
hot fire.
Finally the tea is dried then re-sorted to ensure leaf quality and packed.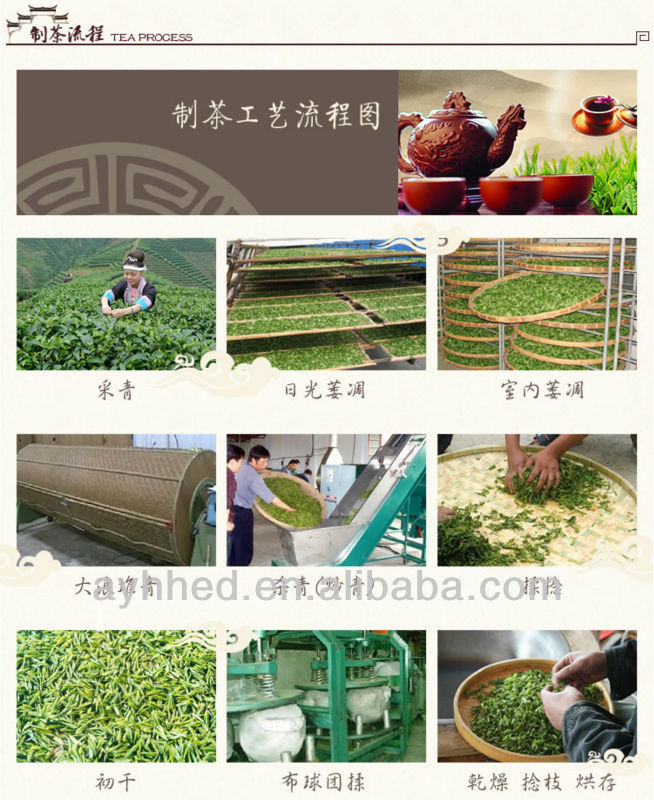 Why Tai Wan Milk Oolong Tea is Expensive:
1.The tea is produced in relatively small quantities from March to December; in fact, only 80,000 kg
are produced with about 60,000 kg headed for the export market.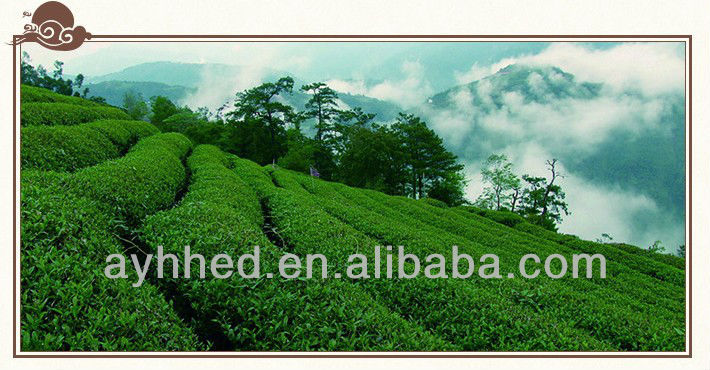 2.The Tea is 100% Handmade, All the tea are picked from 1000-1200 Meter High Mountain. Thus makes it Natural And Healthy!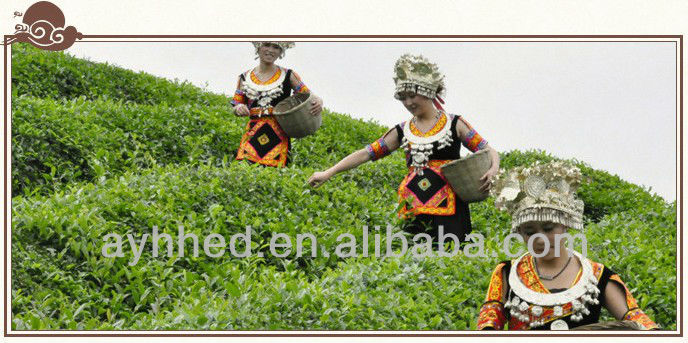 3. Unique Making Process and it is for Minority Drinking people who focus on top grade Tea.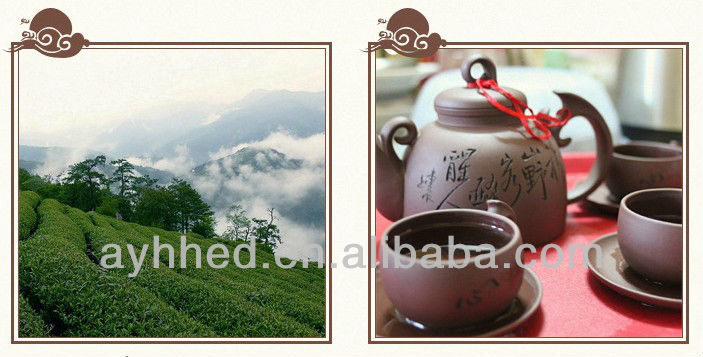 Milk Oolong Tea Health Benefits:
Reduce Weight; Improve immune Function; Reduce blood sugar
Oolong or Wu-long tea is well know for weight loss, the semi-fermented process result to Oolong contains special compunds, Researchers at the Suntory Research Center in Osaka, Japan found that
drinking wu long tea 15 minutes before eating foods high in carbohydrates curbed rises in insulin, thus
reducing some of the fattening effects of carbohydrate intake.
Studies show that drinking Oolong during or after a high-cholesterol meal has been shown to lower the intake of fat content in the blood.
Brewing Milk Oolong Tea:
It needs to be brewed by high temperature water.
The tea color shows light yellow, and it tastes mellow and sweet with natural elegant milk fragrance.
At the first time of brewing, you will smell the warm fragrance.
At the second time, you should smell the tea fragrance.
And the third time, the fragrance will last long.
Milk fragrance adds tea fragrance.If you deguster the tea patiently and quietly, you also will smell the
light orchid fragrance.With stong milk fragrance, an aftertaste that lingers.Jin Xuan milk Oolong is the
best quality in Taiwans teas. And it is one of the popular top grade tea in Taiwan.
Thanks for your kind trust on us.Any inquiry or question, feel free to contact us on line or leave a message,we will reply you within 3 hours.Hope to be your long term partner!
Changsha Ayhhed Biotechnology Co., Ltd is always here for you!