Anhui Famous Huoshan Huangya Yellow Tea
1.Mellow,soft,less astringent/agressive
2.Good for stomach,Healthy Weight loss tea
Huoshan Huangya Overview:
Chinese Name: Huoshan Huangya
English Name: Huoshan Yellow Bud
Tea Type: Yellow Tea
Elevation: 800m tea garden
Cultivar: Huoshan Morning (local and traditional)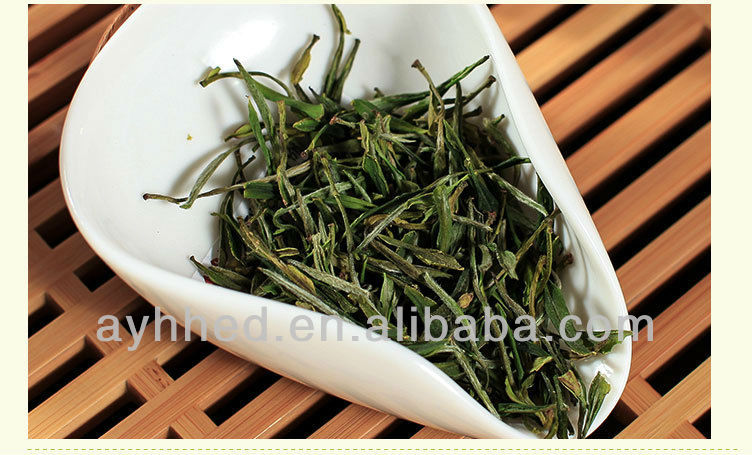 Huoshan Huangya Introduction:
Huoshan Huangya is a yellow tea from Anhui Province in China, it is the Imperial Tribute Tea and
dates back to the Ming Dynasty. The dry tea leaves have a shiny appearance and are very similar
to Huang Shan Mao Feng tea. When steeped the leaves reveal a very peppery and fresh taste
accompanied by an unusual green-yellow color of the brew. As with all mostly bud teas the color and fragrance are slight.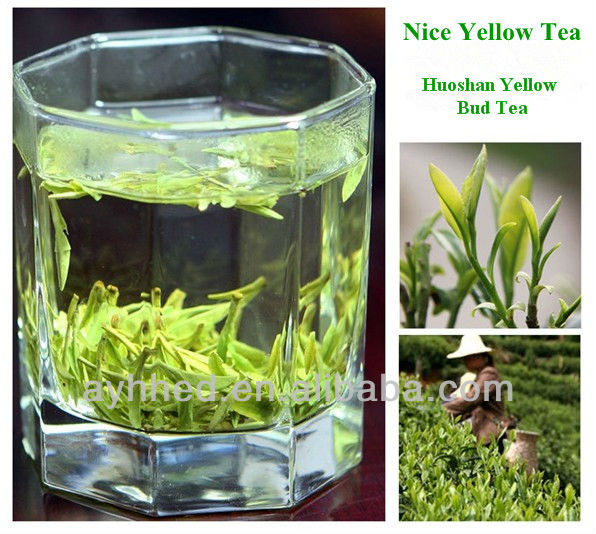 Why it is called Huoshan Huangya
Scholar from Anhui Agricultural University explained: yellowish fresh tea leaves esp the buds;
yellowish wet tea leaves after brewing and yellowish infusion color.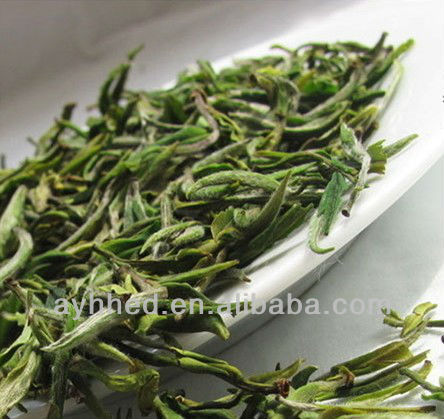 The features of Huo Shan Huang Ya/the difference between Huo Shan Huang Ya &green tea
HSHY is more mellow, soft, less astringent/agressive. It can be drunk at any time of one day, won`t
cause any comfort. But because it is not yellowed on purpose , it is close to green tea, so still keep
the refreshing spirit. So Huo Shan Huang Ya has both the same feature of refreshing with green teas;
and also the same feature of softness with white teas. Its chestnut & orchid fragrance likes Xi Hu Long
Jing more or less..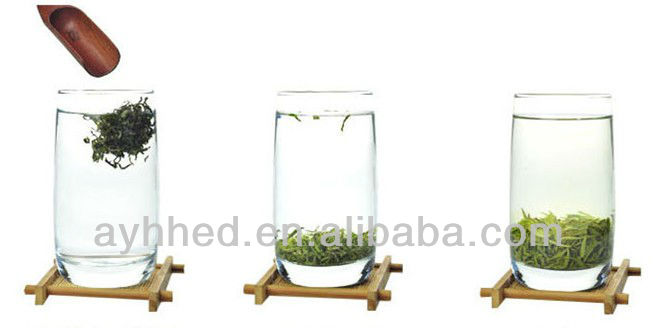 Benefit of Yellow Tea
Yellow tea is classed in the same category with white tea because it is very lightly oxidized. One of the
objects in making yellow tea is to remove the grassy smell of green tea while still maintaining the
health qualities of green tea, and yellow tea is felt by some to be even healthier because it is easier
on the stomach than green tea.Yellow tea- a tea good for your stomach; it helps lose weight, and is good for your stomach.
How makes Huo Shan Huang Ya yellow during processing:
After plucking the fresh tea leaves, "tan fang" the fresh tea leaves/let them sit down for around 2 hours
to let it wither; then kill the green, after this procedure, still tan fang for a period; then shape, after this
procedure, still tan fang for a period; then bake 3 times within around 2 days, after the first and 2nd
baking, tan fang! The tan fang let the tea ferment naturally! The longer time tan fang, and the heavier
baking, the yellower!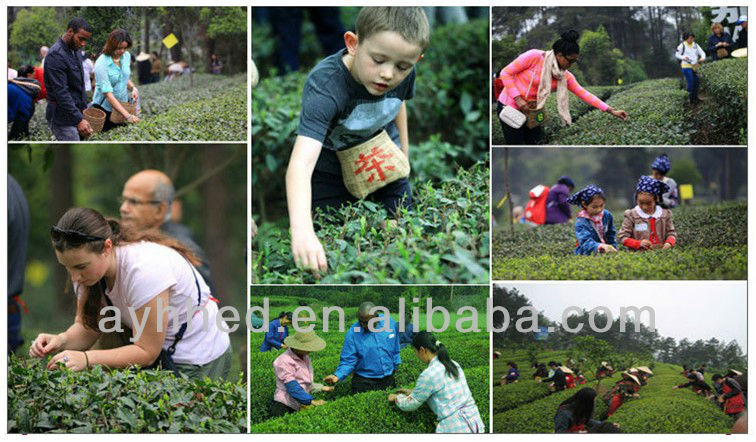 Thanks for your kind trust on us.Any inquiry or question, feel free to contact us on line or leave a message,we will reply you within 3 hours.Hope to be your long term partner!
Changsha Ayhhed Biotechnology Co., Ltd is always here for you!